Air Conditioner Installation in Mississauga and Oakville
Financing Options Available!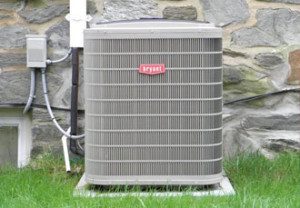 When your air conditioner fails, you could be left feeling hot, uncomfortable and desperate for a solution. Whether you are looking to have air conditioning installed in your home, apartment or business for the first time, or are looking to replace an older unit, your best bet is to consult a trained professional for proper installation.
At Evam Canada, we provide complete installation for all brands of air conditioning units, including those from Carrier, Payne, Bryant and more! No matter what make or model of air conditioner you are looking for, our team can assist you in choosing and installing the ideal air conditioning system for your home. We are also able to satisfy your budget by offering financing options for all air conditioners.
Licensed & Insured HVAC Engineers with 20 Years Experience.
24/7 Emergency AC Repair In Mississauga
We Repair All AC Brands
Your Trusted Local HVAC Contractor.
Rated 4.4 Stars on Google & 9.7/10 on Homestars.
Lowest Price Guaranteed
0% Flexible Financing with $0 Down is Available
Call us today at 905-624-5544
Why Choose Evam Canada for Air Conditioning Installation?
Our team aims to deliver outstanding service throughout all aspects of your central air conditioner installation. We'll begin by delivering your new air conditioner for free at a time that works within your busy schedule. Next, our certified, highly skilled air conditioning technicians will correctly install your air conditioning unit so you can start cooling your home and enjoying a more comfortable environment as soon as possible.
When you choose air conditioner installation from Evam Canada, you will benefit from our friendly, convenient and high-quality services that are always performed by our licensed and factory trained experts. You can also expect the highest quality of product from brands such as Bryant, Payne and Carrier. We never send untrained labourers to complete your air conditioner installation or sub-contract to other companies. You can depend on Evam Canada to install your equipment safely and according to all applicable regulations for complete peace of mind.
To book your air conditioning installation appointment, or to learn more about any of the A/C units offered by Evam Canada, call us at 1-905-624-5544 or request a quote online today.
We Service All Brands & Manufacturers
We Serve All Furnace & Heating Brands including: Carrier, Bryant & Payne.

Licensed & Insured HVAC Engineers With 20 Years Experience